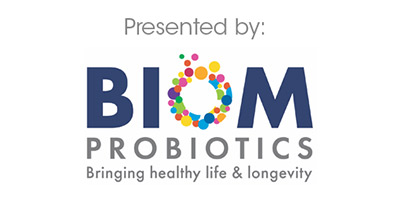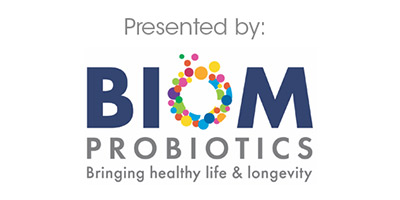 Biom Probiotics
Biom Probiotics is a 2nd generation probiotics supplement optimized for diversifying human microbiome for functional health and longevity benefits. Biom Probiotics is the result of 4 patent-pending technology. It uses our proprietary TriBiomTM formulation technology and certified gluten-free, dairy-free and Non-GMO.
N2N
Biom N2N is our line of microbiome-optimized functional foods. The product line include N2N Turmeric Bar, N2N Spirulina Bar, N2N Hemp Bar. The product line is a collaborative effort between Biom Pharma and Lubdub Foods Ltd, Ireland. Lubdub foods Ltd is Irish health food company based in Limerick which develops unique snack bar products made with 100% natural ingredients and with a much higher nutrient count than other snack bars on the market.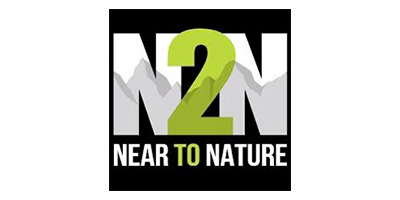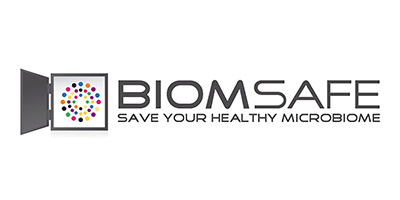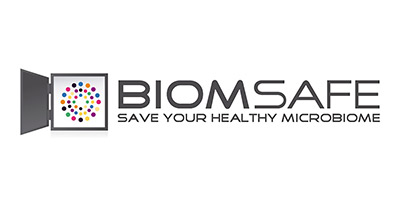 BiomSafe
BiomSafe is our microbiome cataloguing and storing service. It temporally tracks, analyze, and store your healthy microbiome when you are in the prime of your health so that you can use it for personalized microbiome therapy for future.
Biomsify
Biomsify Diet is our microbiome enhancing dietary plan optimized for health and longevity.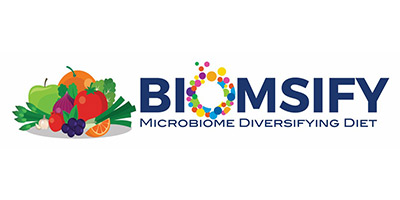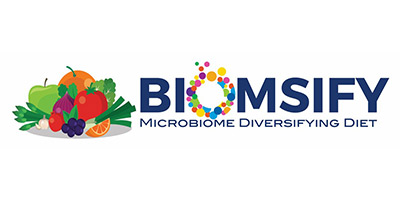 BIOM PROBIOTICS:
Can Diversify Your Microbiome for Health, Well Being & Longevity
None of probiotic in the market has the focus of microbiome diversification and most of it do not even have the potency
TRUTH ABOUT 1ST GENERATION PROBIOTICS: PERCEPTION Vs FACT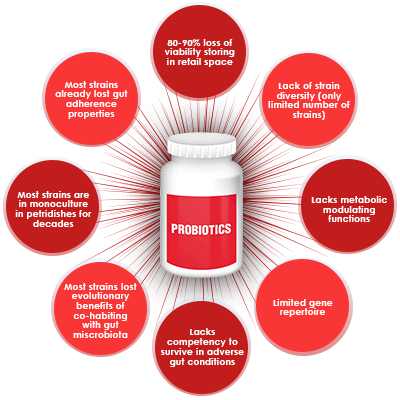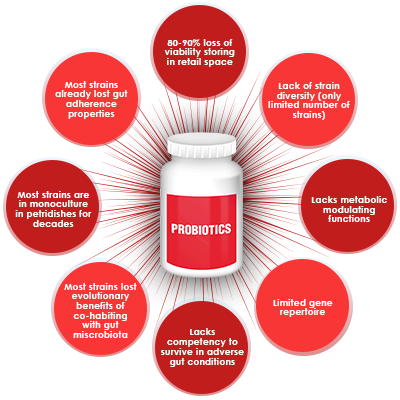 Most of the probiotics available in the market place are much hyped and focused on cashing on to the consumer perceptions 'More is good'. 10-billion, 50-billion per capsule!!

However, think about this; your approximately 20 feet GI tract is populated with trillions of commensal microbiota which co-evolved with your gut since your birth. In order for exogenous bacteria to make impact on this gigantic highly developed consortium of bacteria, you need more than just quantity.

Most of the probiotic bacteria are 80-90% dead while sitting in the retail shelf space. Even if it is freeze-dried with best cryoprotectants, the bacteria viability rate significantly reduces in the room temperature. So, a 50-billion probiotic capsule essentially may have only 5 billion viable cells when you buy it.

In order to just verify and validate this, we bought six market leading probiotics from major retailer chains and online store and analyzed the viable probiotic counts. Not surprisingly, most of them had 70-90% dead CFU counts compared to the label claims.

What is the use of taking probiotic if the cells are already dead? Probiotics bacteria like any other bacteria is hard to keep viable under room temperature. The better it is stored and shipped under refrigerated conditions, the higher the percentage viability.
The human GI tract is highly hostile to incoming microbes. Unless you have specific protective delivery mechanisms, half of them will die in the adverse pH conditions and by the action of digestive enzymes in the stomach.

Even if they reach on intestine, these bacteria do not have the competency to survive in the human gut. Commensal flora have immense colonization resistance properties which excludes most exogenous bacteria.

Unless these bacteria have been evolved with human tissue systems they simply cannot integrate into human microbiome and deliver any high order functional benefits. They may deliver some incremental digestive benefits.

Another caveat, probiotic bacteria that you normally buy has been isolated several decades ago and has been in monoculture petri-dishes ever since. Most of these strains have already lost its original evolutionary benefits of co-habiting with human microbiota. They no longer have the cell adherence mechanisms or adaptations needed for human gut conditions.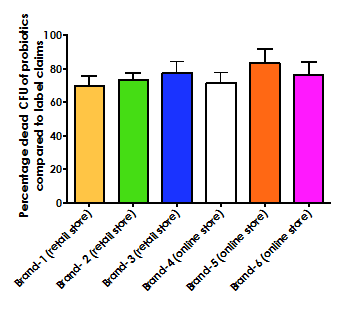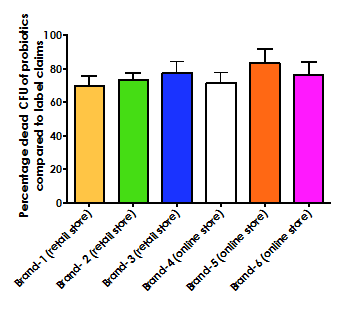 What is BiomProbioticsTM ?
Biom Probiotics is a next generation probiotic technology focused on microbiome diversity & balance.
For all life stages, consuming BiomProbioticsTM provides countless benefits.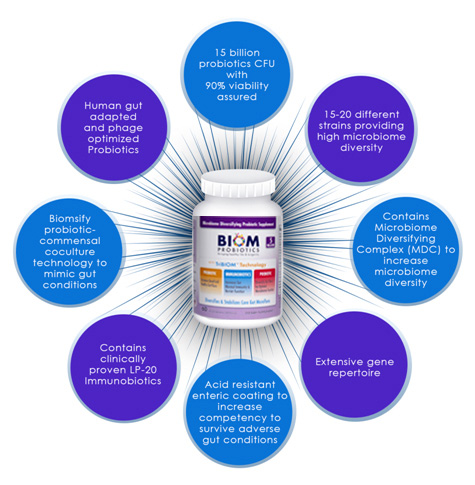 Biom Probiotic has devised a high-end probiotic + Microbiome Diversifying Complex to diversify and balance your gut microbiome.
BiomProbioticsTM is a next generation functional probiotics which uses TriBiom metabolic modulating technology.

It uses three clinically proven components which acts synergistically to shape and modulate your gut microbiome.

Our probiotic technology uses BiomsifyTM culture technology to mimic human gut conditions to produce humanized functionally highly active BiomProbiotics.

Further, we have optimized the binding and adherence properties of the strains to cope-up with the human GI tract.
TriBIOMTechnologyTM: Synergistic composition to diversify and stabilize human gut microbiome
Humanized Probiotics
MicrobiomeDiversifying Complex (MDC)
LP-20 immunobiotics
We make use of Biomsify TM which is a humanized in vivo culture which mimics human gut. Further, we have optimized the binding and adherence properties of the strains to cope-up with the human GI tract.
The Clinically proven Diversified Probiotic Strain
Biomsify culture techniques to optimize for human gut conditions

Highly diverse probiotic flora

20 billion humanized probiotics

15 functionally relevant strains to specifically designed for your gut microbiome

90% High viability with cold-chain in distribution & storage

Induces commensal colonizing factors (CCF) in your commensal microbiome

Acid resistant enteric-coated technology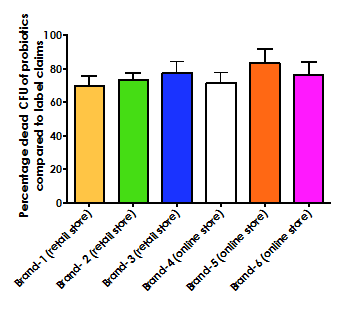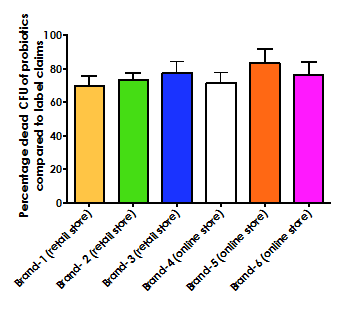 Microbiome Modulating Mix (M3 Complex)
Proprietary M3 Complex diversify the human microbiome to expand it gene and metabolomics potential. Further it act as the substrates for good bacteria to produce beneficial secondary metabolites which have long-lasting health benefits.
Induce microbiome gene expression for producing health promoting secondary metabolities such as Urolithin A, Tomatine

Diversify and restore the gut microbiome

Stabilize the community structure to a homeostatic stage
Benefits of BiomProbioticsTM
Boost immunity and thereby control several infections and pathogens

Promotes digestive health and energy balance in gut

Induce microbiome gene expression for producing health promoting secondary metabolities such as Urolithin A, Tomatine

Diversify and restore the gut microbiome

Stabilize the community structure to a homeostatic stage