In health and wellness, vitamins and minerals play a pivotal role. These essential nutrients support various bodily functions, ensuring our overall well-being. While most people understand the importance of including vitamins in their diet, the question of when is the best time to take vitamins often emerges. This article delves into the optimal timing for vitamin intake and how it can influence absorption and effectiveness.
Understanding the Importance of Timing
Proper timing can enhance the benefits of your vitamins. The body's internal clock, digestive system, and other factors dictate how effectively it can process and absorb these nutrients.
Vitamins with Food Vs. On an Empty Stomach
While some vitamins are best taken with food to aid absorption, others might be more effective on an empty stomach. For instance, fat-soluble vitamins like A, D, E, and K are best consumed with meals containing fat, ensuring optimal absorption. On the other hand, B vitamins and vitamin C supplements, being water-soluble, can be taken on an empty stomach.
Determinants of Vitamin Assimilation
Content in the Stomach

: Certain vitamins are more efficiently absorbed on an empty stomach, while others work better with food for good nutrition.

Interplay with Other Foods or Drugs

: Vitamin supplements and minerals can sometimes hinder each other's absorption, thereby diminishing their potency.

Daily Biological Cycles

: Our bodies operate on a natural timekeeper daily, which can affect how different nutrients are absorbed and utilized.
Time of Day Matters
Certain vitamins can affect sleep patterns and energy levels. For instance, B vitamins play a role in energy production and might disrupt sleep if taken late at night. On the contrary, magnesium, which supports rest and muscle relaxation, can be consumed in the evening.
Combining Different Vitamins
Some vitamins and minerals complement each other, enhancing mutual absorption. For example, vitamin D and calcium work in tandem for bone health. However, certain combinations, like calcium and iron, can inhibit each other's absorption. It's recommended to consult healthcare providers for advice on pairing supplements.
Guidelines on Taking Various Vitamins
Following are guidelines for various kinds of vitamins.
Vitamins Dissolved in Water
Vitamin C

: It's usually better in the morning as it can invigorate you and disrupt your sleep if consumed later. Additionally, having it with meals can facilitate better absorption.

B Vitamins

: Renowned for being energy boosters, these vitamins are ideally taken during the morning hours, preferably alongside your breakfast.
Vitamins Dissolved in Fat
Vitamin A, D, E, & K

: These nutrients necessitate fat for best absorption. It's, therefore, advised to consume them with meals rich in healthy fats. For instance, consuming vitamin D with a glass of milk or alongside

omega-3 supplements

can boost its uptake.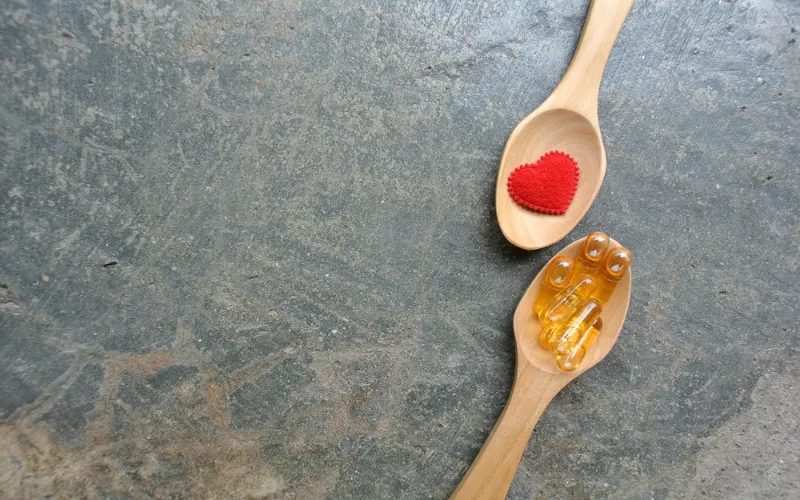 Minerals
Calcium

: Generally preferred in the evening, it assists in facilitating better sleep. However, be wary as it can obstruct iron absorption.

Iron

: It's usually best when taken on an empty stomach. If it causes discomfort, having it with meals can be an alternative. However, avoid consuming it with calcium-rich items.

Magnesium

: Being a relaxing agent, it is preferred by many to be taken during the evening to promote relaxation.
Special Considerations
Pregnancy:

Women who are pregnant or trying to conceive often need additional folic acid. It's vital to consult a healthcare provider for guidance on timing and dosage during pregnancy.

Medications:

If you're on drugs, their interaction with certain vitamins and minerals can influence the best time for intake. For instance, some medications can interfere with vitamin absorption or vice versa.

Deficiency:

Individuals with specific deficiencies must adjust their vitamin intake timings to maximize absorption and effectiveness.
Factors Affecting Absorption
The timing and the way vitamins are consumed can influence their efficacy. From the type of food accompanying them to the water intake, several factors play a part.
Role of Dietary Fat
Fat-soluble vitamins, as the name suggests, are best absorbed with dietary fat. Foods like avocados, nuts, and dairy can aid in this absorption.
Importance of Hydration
Water aids in the digestion and absorption of water-soluble vitamins. Taking these vitamins with a full glass of water can be beneficial.
Stomach Acid Levels
Certain minerals like iron are best absorbed in an acidic environment. Thus, taking them with vitamin C, which increases stomach acid, can be beneficial.
Practical Tips
Multivitamins

: If multivitamins are part of your diet, having them with your breakfast is generally advised to equip your body with essential nutrients at the start of the day.

Maintaining Regularity

: Regardless of your chosen time – morning, noon, or night, care and maintaining a regular schedule is essential. This habitual intake ensures your body is nourished consistently daily.

Seek Medical Guidance

: Consulting with a healthcare provider is important and recommended before starting any supplement regimen. They can guide you on the best supplement choices and the right quantities based on your needs.

Individual Requirements Matter

: Different groups, like pregnant women, adults, children, and seniors, may have varied needs regarding vitamins and minerals. Therefore, personalized attention and dose modifications might be necessary.
Does body weight influence vitamin absorption and needs?
Body weight can impact the required dosages of certain vitamins and supplements. Consultation with a healthcare provider can help determine the right amounts.
Can I take vitamins when I'm ill?
While some vitamins can boost the immune system, consulting with a healthcare provider is essential, especially if on medications.
Does vitamin absorption differ in pregnant women?
Pregnancy can change nutrient needs and absorption rates, necessitating vitamin intake and timing adjustments.